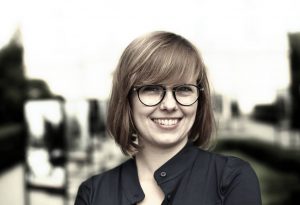 Marzena Wojtczak is a lawyer and a historian. She graduated from the University of Warsaw in 2011 (with MA degree in law) and in 2014 (with degree BA in history). She made her PhD in a cotutelle agreement between the University of Warsaw and the University of Basque Country. Her thesis was written under the supervision of prof. Jakub Urbanik and prof. José Luis Alonso and was defended in September 2016. She holds a position of an assistant professor at the Chair of Roman Law and the Law of Antiquity (University of Warsaw). She is a beneficiary of DAAD (University of Heidelberg) and DAI (Munich) scholarships. Currently she is preparing her second doctoral thesis at the the University of Warsaw (history) and is working as member of the project Monks and Monastic Communities in Eastern Mediterranean (4th–8th c.).
Her research focuses the functioning of the law in Imperium Romanum in Late Antiquity (from 4th until 8th cent.), legal papyrology, history of legal thought, as well as legal anthropology and sociology. In particular, she is interested in confronting normative sources with papyri and literary sources, which offers insight into the legal practice and daily life of people inhabiting of certain areas of the Roman Empire.
In the project Monks and Monastic Communities in Eastern Mediterranean (4th–8th c.) she is responsible for the analysis of the legal framework in which monks and monasteries were supposed to operate. She addresses problems such as, e.g. the legal capacity of monks and monasteries and their legal representation; legal aspects of monks everyday life; rise and functioning of monasteries and monastic communities; donations; property rights; obligations; inheritance; dispute resolution; relations between legal practice on the one hand and secular and ecclesiastical law on the other.