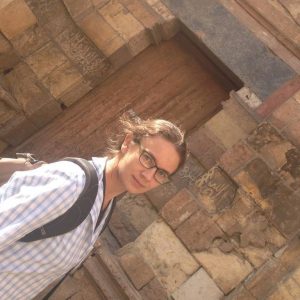 Joanna Wegner is a papyrologist. She graduated from the University of Warsaw in 2012 (archaeology) and defended her PhD thesis, written under the supervision of Tomasz Derda, in May 2017. Currently she holds a post-doctoral fellowship at the University of Warsaw working as member of the project Monks and Monastic Communities in Eastern Mediterranean (4th–8th c.).
Her research focuses on social and economic history of late antique Egyptian monasticism as seen through the prism of documents preserved on papyri and ostraca. In her work, she tries to understand the material and institutional foundations of the monastic movement in the Egyptian chora of the Byzantine and Early Islamic period.
In the current project, Joanna Wegner is responsible for studying documentary papyri and ostraca which reflect the relations between monastic communities of Egypt and laypeople: state officials, village representatives, great landowners, business partners, workers, and tenants.